The dried salts TRADYSEL : 100% Guérande
Suitable for all sauces !
TRADYSEL coarse gray salt is used as the basis for several processed products, each of which has a specific use. Simply dried and sometimes crushed and sieved our salt remains an authentic quality salt. It is unwashed, unrefined and additive free.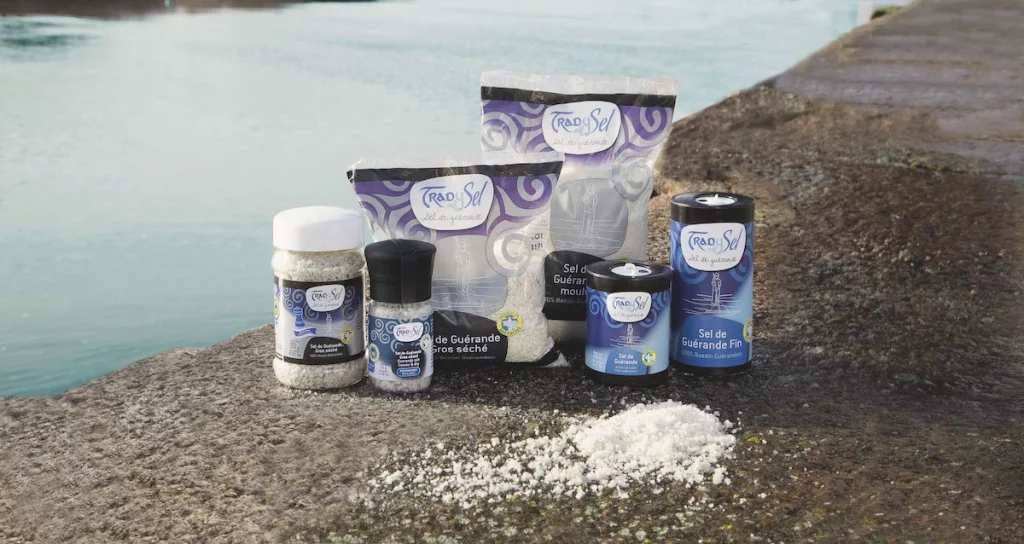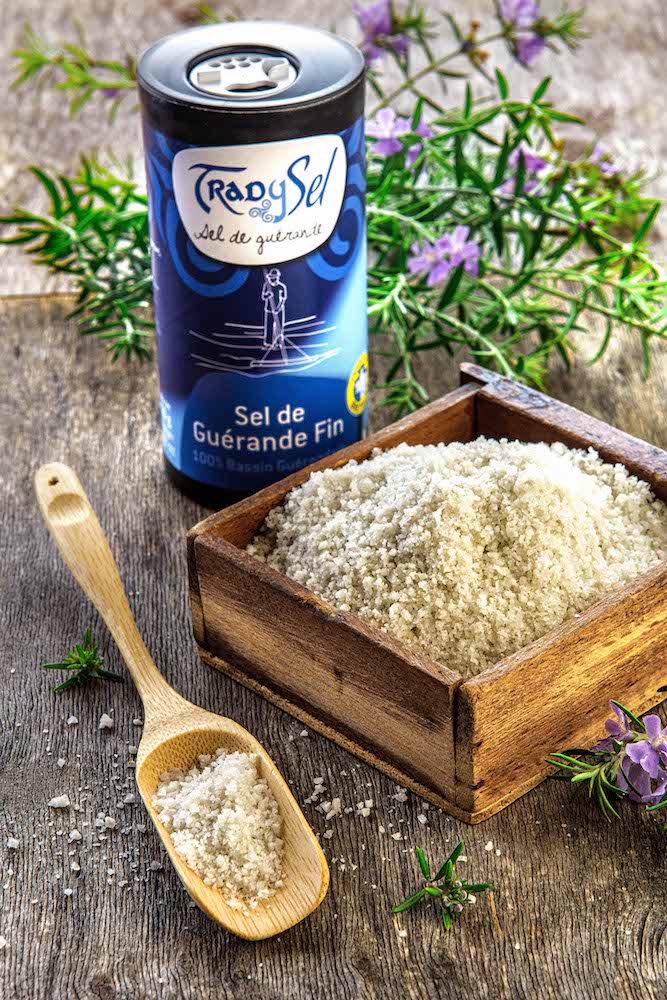 Coarse dried salt
Coarse gray salt is simply dried at low temperature to retain all of its chemical integrity and then sifted to allow use in a mill or to be assembled. With the dried coarse gray salt you can grind the salt as you wish because it is specially designed to be integrated into your mills. It can also be used for your mixtures based on herbs and spices
Ground salt and fine salt
Ground fine salt is obtained from dried coarse gray salt which is then ground and sieved. It is suitable for both the table and the kitchen. Depending on its particle size, it is ideal for processing, bread making and food preparation. There is a fine salt exclusively dedicated to jug boxes which is dried a second time, then sieved. Its regular grain size allows it to flow and not clump together in the box.
Powder
The powder comes from the drying-grinding-sieving process used to obtain dried coarse salt and ground salt. This is the smallest grain size we produce. This product is mainly used by manufacturers, processors, bakers, salters, etc.